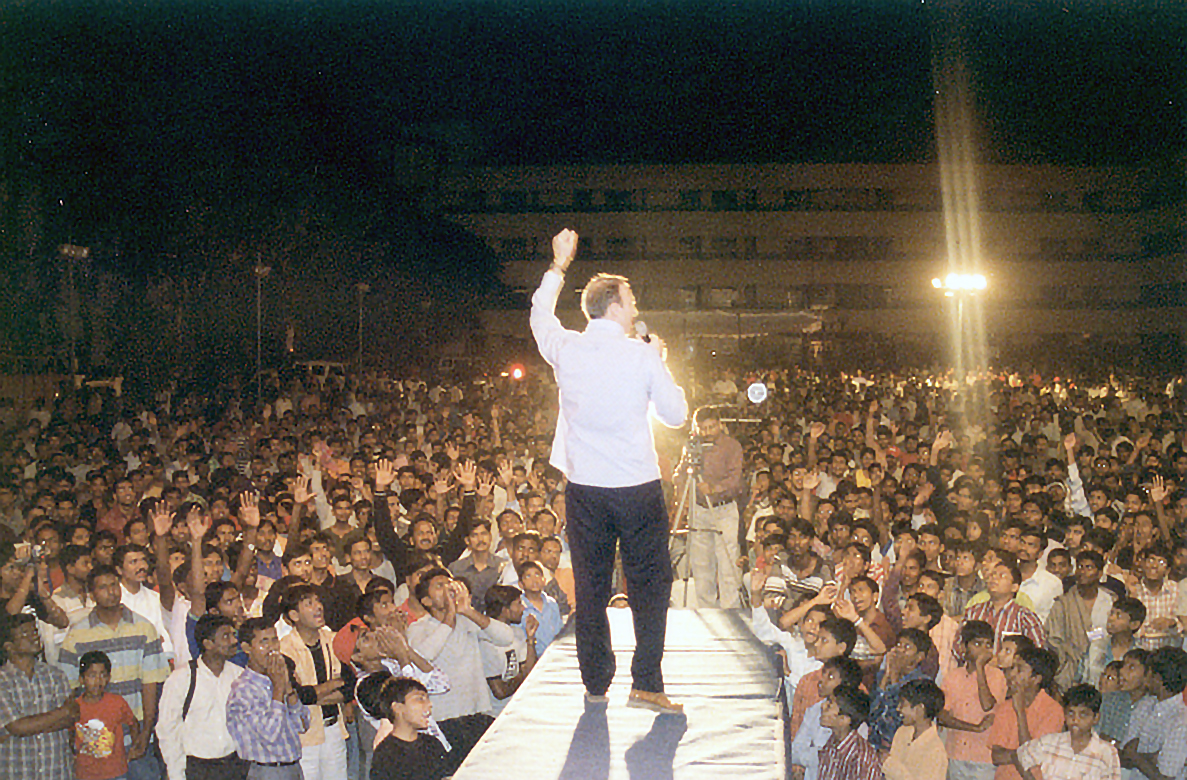 Hey there, I'm Clint Rogers. I have spent over two decades speaking about my Savior Jesus Christ around the globe.
Leaving Bible College as a young man, I began the journey as a missionary evangelist reaching people of many different cultures. Spanning the globe the missionary tours have been in Africa, Asia, Europe, Central America, South America, and the islands. It has been a privilege to lead thousands of people to accept Jesus as their Savior from the stadium platform to the streets.
Sharing God's love from the stadiums to the prisons, I have witnessed that God is good and His mercy is beautiful. He is the Redeemer and the God of the Comeback. Don't give up, learn to forgive, and let go of the past. Look to Jesus and you will find your best days are ahead!
My burning passion is to impact this generation for Christ by helping churches reach more people, stirring believers to share God's love, and reaching the lost. From the valley of a jail cell to the moutain of a packed out stadium, I have endeavored to reach this generation with God's love. It is our mission to continue to bring hope to the hopeless and shout the goodness of God from the platform to the media. Until my last breathe the cause will be to influence culture for His Kingdom and see revival in this generation.
A Servant of Christ,
Clint